Meet the Team
Paul Doherty - Partner
Paul is a Chartered Psychologist with the British Psychological Society (BPS) and a Registered Occupational Psychologist with the Health and Care Professions Council (HCPC).  He started his career in psychology in a research post with the Ministry of Defence, where he specialised in the assessment of work performance under stress.  He then moved on to take up the role of Head Occupational Psychologist with a social services department, specialising in assisting individuals re-build their careers following significant health setbacks.
In subsequent years, Paul has used his considerable experience in the provision of expert testimony to Courts and Tribunals.  He is now a multi-award  winning Expert Witness in loss of earnings related litigation.  He has particular expertise in the impact of disability, including occupational stress, on Claimants' employment and earnings.  He is also very experienced in evaluating either party's earnings potential in divorce proceedings.
A significant part of Paul's work involves the use of applied psychology in the design of assessment centres, from graduate to director level.   He has for many years been involved with the Civil Service Fast Stream Assessment Centre (FSAC).  He is a very experienced assessor/interviewer, particularly for senior appointments where risk assessment is important.  He's worked in a broad range of sectors, including Central Government (Psychologist assessor for the Cabinet Office), financial services, IT, commercial organisations and charities.
Paul is an experienced trainer, delivering bespoke training workshops and programmes to a range of clients and on behalf of training companies.  His clients include Central Government, Scottish Government, commercial organisations, and charities.
His professional memberships include, British Psychological Society, Health & Care Professions Council, the Academy of Experts.  He is also a Chartered Scientist and is on the BPS Register of Qualified Test Users.
Christine Stobbs - Partner
Christine brings together a unique range of complementary skills and experience with which to assist clients. An ABP Certified Principal Business Psychologist and a BACP Registered Psychotherapist, she is also on the British Psychological Society Register of Qualified Test Users and has undertaken training in Company Direction with the Institute of Directors, so has good insight into the needs of both the individual and the employer/organisation.
Christine uses her combination of skills to deliver executive coaching and career coaching for individuals making difficult career decisions, as well as for those at the start of their careers. She is often called in by employers when there is a case of under-performance in the workplace, to identify the cause and make recommendations to address the issues. She uses the Egan model with both individuals and organisations. A significant part of Christine's work is assessing the retraining capability of individuals with acquired disability, exploring their vocational rehabilitation needs and preparing them for a return to work. Her experience with employers gives her good insight into their performance requirements, which helps when reality checking ideas for either job retention or getting back to work after an accident.
She is an experienced trainer and works with companies and organisations to identify their training needs. Her clients include Central Government, Scottish Government, local authorities, charities, and commercial organisations. She is frequently asked to deliver training on Equality & Diversity; Bullying in the Workplace; Personal Impact; Building Effective Relationships at Work; Preparation for Promotion; Resilience and Assessing/Interviewing. All training is bespoke and designed to meet the needs of the client.
Her professional memberships and designations include: British Association for Counselling and Psychotherapy (Registered BACP); Association of Coaching (MAC); Vocational Rehabilitation Association (PVRA); Association for Business Psychology (CPBP); Institute of Directors (MIoD) Royal Society of Medicine; BPS Register of Qualified Test Users.
In addition, Christine is a freelance writer, with several articles published in professional journals, for example, British Veterinary Association In Practice Journal, and Fire, the national firefighters magazine – see links below.
Links to some of Christine's articles: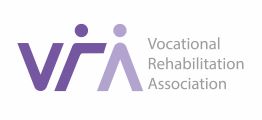 Catharine Robinson – Associate (Research)
Catharine has worked in a variety of fields including educational publishing, producing information and publicity materials for local government and undertaking research for a campaigning charity. For many years she worked in magazine journalism, concentrating on health, family and society. She studied at the University of London and has a BA in English. Catharine has worked as a researcher for Expert Witness reports since 1998.
Monica Bloomfield - Associate (Research)
Monica has considerable experience of labour market research, having worked as a researcher for Expert Witness reports since 1995.  She studied at the University of Hull.
Apart from her research work for Doherty Stobbs, she is also a qualified child counsellor/psychotherapist.
Sarah Schlieder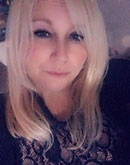 Sarah and her team are often your first point of contact with Doherty Stobbs and Sarah will often be the first person you meet when arriving for your coaching session or a meeting at Pantiles Chambers.  Sarah also has responsibility for bookkeeping, accounts and credit control.
Mark Cheesman – Associate (Expert Witness)
Mark is a Chartered Occupational and Health Psychologist with expertise in the assessment of the impact of disability and illness on work and activities of daily living. He is an experienced expert witness, having written in excess of 500 reports for court and tribunals. He is also skilled in occupational health assessment, vocational rehabilitation and business psychology.
David Trevitt – Associate (Expert Witness)
David is an Occupational Psychologist (Health Professions Council Registered) and a Chartered Psychologist (British Psychological Society),  specializing in the employment of people with health conditions and disabilities. His work includes the provision of personalised vocational assessment and rehabilitation guidance for individuals seeking a return to employment or training, and for those who are struggling with their workplace performance due to health or disability issues.
He is licensed by the British Psychological Society to use psychometric and personality tests. Dave is also a qualified user of a range of neuropsychological tests, which can help identify the impact of a brain injury, learning difficulty or specific learning difficulty (e.g. dyslexia) on occupational performance.
He is the regional manager of a team of Occupational Psychologists at a large public sector organisation, where he works closely with teams of Disability Employment Advisers, Access to Work Advisers and disability-related employment programme providers.
Dave has been producing expert witness court reports since 1994, focussing on loss of earnings and the impact of disability on employment prospects. He has been an Associate of Doherty Stobbs since its inception in 2003.
Rachel Frost – Associate (Expert Witness)
As a registered Occupational Psychologist, Rachel has nearly thirty years of experience in advising organisations on candidate selection across a wide range of sectors.  She guides and instructs in the effective use of psychometric testing and other selection methods for recruitment purposes, and is also experienced in producing in-depth personality and aptitude profiles on behalf of clients. 
Rachel is commissioned to ensuring that the selection methods chosen by organisations to recruit or resource staff balances legal obligations with the organisation's desire to recruit and promote the most capable and effective individual for each vacancy.  Her expertise is called on when it is alleged that a resourcing decision has been made on the basis of falsified or inaccurate information, that an invalid selection tool has been used or a reliable selection tool has been used incorrectly or with insufficient training. 
Rachel also advises on employment potential in cases of divorce and other situations where career prospects are under question.  She is able to provide Expert Witness evidence.
Rachel's clients have included HM Government and various overseas governments, as well as clients in the health, financial, manufacturing and retail sectors, at all levels of seniority.
Roger Lloyd-Thompson – Actor-Coach
Roger is an actor/coach/facilitator with over 20 years experience in the personal development field. He is a passionate and skilled advocate of Forum Theatre; a technique that allows participants to experience live scenarios 'bespoke' to their needs. He also works 'one to one' as this encourages individuals to create their own light bulb moments in safely challenging environments. Both his writing and the one-man show that he performs have taught him valuable lessons about being mindful of audiences needs.
His training as an actor enables him to offer authentic and powerful observations on personal impact skills including feedback, status and body language.  He has been an executive coach for the last 10 years and is a member of the EMCC.
Roger prides himself on his ability to deliver powerful feedback with empathy.
Roger has held senior positions in both fashion PR and the retail world.
Steve Watts – Associate (Training)
Steve has considerable experience working with organisational capability in UK government. He's led on assessing graduates for the Cabinet Office Fast Stream, building and running internal assessment centres, resource management, recruitment and talent development for major government programmes. Working alongside key CIOs and leaders, Steve has a strong track record in delivering learning and development initiatives across large workforces, focusing on certified training solutions.
Specialising in large scale organisation change in an IT environment, Steve's work has been recognised by industry awards bodies for a strong emphasis on the people element of high value, successful and enduring change initiatives.
Steve's skills also include vocational rehabilitation capability assessment and interview coaching.
Neil Williams – Associate
Neil is an experienced business leader and accredited coach, specialising in career, business, retirement, and executive coaching.  He is also an accredited coach supervisor which means he is used to dealing with complex issues involving numerous people and chains of command.
An excellent communicator and team builder, Neil has experience in business strategy, sales, marketing, and people development. He successfully turned around a distressed insurance brokerage by building a robust business plan, reshaping the team of directors with clear accountabilities, selecting and developing the management team and implementing a sales culture.
Neil's is a practical coach, using his previous business knowledge.  He enjoys working  with a diverse range of people and businesses. Neil particularly enjoys dealing with aspiring younger people who don't necessarily get the support they might need, often as their line managers might be in a different city or country.